More Info
Additional information
| | |
| --- | --- |
| BRAND | |
| DELIVERY | ESTONIA: Usually 2-3 days (if in stock), LATVIA: Usually 3-4 days (if in stock), LITHUANIA: Usually 3-4 days (if in stock), FINLAND: Usually 3-5 days (if in stock), GERMANY: Usually 6-8 days (if in stock) |
DESCRIPTION
Our hipSTAR FLEX is certified to:
EN 358
EN 795B
AS/NZS 5532
AS/NZS 1891.1
ANSI Z133
HipSTAR Flex 11,5 is certified with Valdotain 4+3 and Distel 5 wraps. hipSTAR Flex 12,7 is certified with Valdotain 4+3, Distel 5 wraps and Michoacan. The seams of the ends of the hipSTAR Flex come with TEUFELBERGER's resin-based [tnt] seam protector technology. The 7 mm Ocean Dyneema® rope with stainless steel thimble is designed as an additional mounting point.
The following elements are exchangeable:
Ocean Polyester e2e
Ocean Dyneema® Loop T
hipSTAR FLEX e2e
Our hipSTAR Flex is available in the following lengths: 3 m, 4 m, 5 m, 7 m, and 10 m.
APPLICATION
The hipSTAR Flex from TEUFELBERGER can be used as follows:
Double configuration: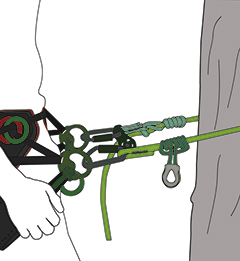 Single configuration, together with the pulley:
Single configuration, together with the Thimble Loop: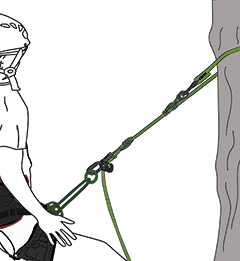 SPECIFICATIONS
Diameter
[mm]
Diameter
[inch]
Min. breaking strength
[daN]
Min. breaking strength
[lbf]
11.50
7/16
2500
5620
12.70
1/2
2500
5620
DOWNLOADS